A business plan is the pivot point upon which the whole business stands. A good business plan is a complete blueprint for your business journey. It guides you about each step of managing and starting a business. It includes the summary of your product or service, business goals, and finances.
A business plan is also the best tool for bringing partners to your project. This way, you can increase your investment and grow your new business. In short, making a business plan is an intelligent choice.
In this article, we'll walk you through how to create a business plan. So, let's cut to the chase.
Type Of Business Plan
A business plan can be written in any way that seems feasible. But the important thing is that it meets the demands of your business strategy. There are primarily 2 categories of business plans;
Traditional Business Plan
Lean Setup Plan
1) It is very detailed                                        
2) Takes more time to write                           
3) It is comprehensive                                               
4) Investors and lenders mostly request this                 
1) It is short
2) Takes less time to write
3) It is brief
4) It is asked less often by lenders and investors  
Steps To Create A Business Plan
The traditional business plan will be your choice if you want a detailed and comprehensive one. Remember that you don't need to write the plan in sequence. You may focus on some of the points first, as they make more sense. Following is the standard design of business plans used by businesses men mostly: 
1. The executive summary is the first step
The executive summary is the first thing that any investor or lender will look out for. Undoubtedly, it is read before anything in the plan but should be written at last. In this way, you'll be able to highlight worth-mentioning things in the summary as you've worked in detail earlier on every section. However, an executive summary should include the following;
Mission statement
Details of your product or services offered
Information about your potential team, employees, and business location 
It must include plans for financial growth and up-gradation of your business
This is a clear point for your investors or lenders. It is because it describes the base or idea upon which you will develop your business. It tells about what your company does or offers. That's why; you must be very specific and to the point. Discuss everything about your target population, organization, or services. 
Elaborate on such things which make you superior to other businesses comparatively. What assets do you have, such as experts in your time or a golden location for your business? It ensures the investors that their investment wouldn't go to waste if they invest.
2. Write about your business goals
Goals define your future targets. Here you write about the goals of your business. It must be written objectively, as goals are written straightforwardly but comprehensively. There are usually two types of goals, i.e., short-term or long-term. You must be sure about both of them. Remember those goals must be achievable as each accomplishment motivates you towards another successful step.
 For example, if you want to take a loan for a short-term goal, you'll also discuss it towards the launch of your new product in a long-term goal. Your strength is that this will eventually increase sales and profit.
Read Also: What do you need to open a bank account?
3. What are your products and services
This section provides detailed information about your products and services. It must include the whole description of your product;
How your product operates
What does it target?
What will be its price?
Will it be for males/females, children, elderly or young people?
What will be your sale and distribution strategy?
Give a map of your supply chain
4. Conduct market research
Market analysis tells you about the trends in the market that which types of things are in and which are out now. The most important thing it tells about your competitors is how they are doing and how you can surpass them by turning their weaknesses into strengths.
You may also read: How to open a bank account online?
5. Organization and structure
In the sixth section, you describe the structure of your business, whether it be LLC, sole proprietor, or corporation. In it, you also make your reader who will run the business. For that, you need to layout which persons will authorize which section. Don't forget to mention their resumes, CVs, and versatile contribution towards business successful growth.
6. Marketing and sales plan
In it, you focus mainly on the advertisement strategy and how you will make your consumers buy your products. It also involves the following:
How you'll attract your customers and lead them to customer loyalty
You also talk about the sale and how it is going to nail your targeted percentage
7. Finance analysis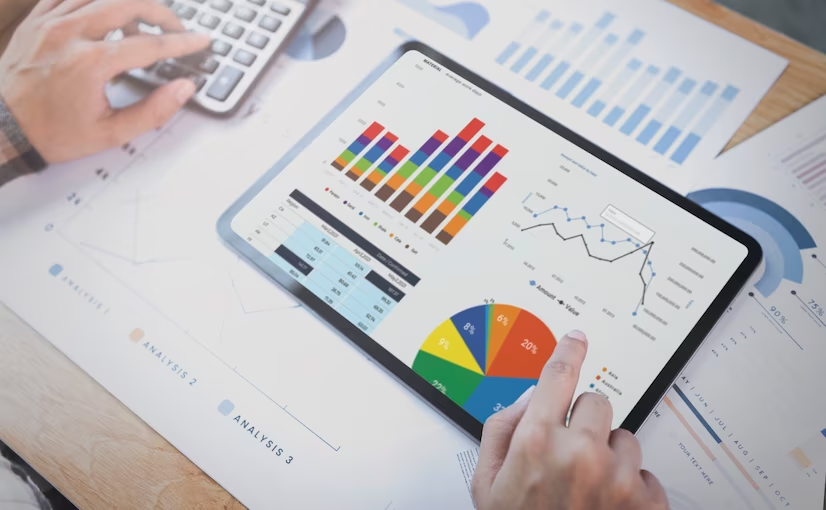 For a beginner in the case of business, it is a dire need to conduct a financial analysis because business credit is limited. It is because a newbie doesn't have enough information about it. For an experienced person, you should include
Income
Profit-loss statements
Balance sheet showing your assets and debts
Cash flow statement
8. Financial projections
Financial projections deal with the clearance of debt through your net profit. It is a critical part when it comes to investors and lenders. In it, you elaborate on the following information over 3 year period.
Monthly and quarterly sales
Expenses
Profits
Its primary purpose is to give the reader financial security that your business will not ruin their money but will return it with profit.
Read Also: How to start a business?
Final Word
In a nutshell, the business plan is the foundation of the organization you will run. You write in a business plan a complete layout in sequence, including a summary, mission statement, company description, marketing, sales finance, and funding strategy. Each step has its importance. So be focused, specific, comprehensive, and vigilant. You must lift yourself through this business plan by attracting more investors, customers, and profit.