Bank account opening through the online procedure is more common nowadays; you're going to start a business or open one for your savings. Opening a bank account online is relatively easy and quick. Therefore, more people are inclined to have bank accounts online as these offer seamless money transactions, fund deposits, and smooth bill payments.
These bank accounts aren't limited to only one type of bank account. You can open savings, checking, or any other bank account from the facility of your home.
On account of these benefits, this article discusses how to open a bank account online. Before diving into the steps, you must know some vital information.
Who Can You Have Bank Accounts Online?
The answer to this is anyone. Mostly anybody can open a bank account online. But because of their behavior, there are restrictions for people with negative financial history, e.g., unpaid payments, fraudulent activities, and account closures.
Such people are usually not accepted by credit unions or banks and get their applications rejected.
If, due to any reason, the bank has excused you from opening a checking account online for you, don't worry! You can still have a second-chance account in some banks, but it may come with limited features and monthly fees.
Opening An Online Bank Account? – With No Initial Deposit?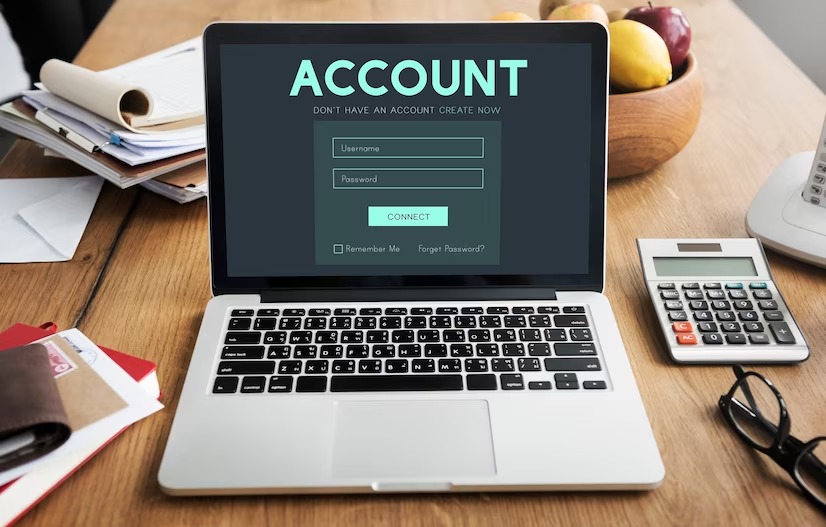 Yes! You can open a bank account by checking or saving online for free. You don't need to deposit money initially to open a bank account, but it is confined to many banks. Others may also demand an initial deposit as a mandatory condition.
But the money may be small and won't hit your wallet hard. It is known as the minimum initial deposit.
You may have different amounts of initial deposits for different account types. You can use anyway for depositing this money, such as through debit or credit cards, check, or transfer money from other banks.
What Do You Need To Open A Bank Account Online?
Once you've thought over everything coming in the way of opening a bank account online, it's your turn to fill out the application online on the bank website.
However, before that, you need a list of specific documents that will help the financial institution verify your status as a legal citizen of the state and recognize you. The required documents are mentioned below:
Different forms of IDs
Driving License
Valid Government ID
Passport
Birth certificate
State or Military ID
REAL ID card
DoD ID
ITIN (Individual Taxpayer identification number)
Proof of address
Best way to prove your residence is to provide any one of the following: (Keep in mind that it must be current and authentic)
Utility bill
Telephone bill
Cable bill
Credit card statement
Read Also: How To Use Business Credit Without Compromising Your Credit
Contact information
After these documents are ready, you must have an email address, mailing address, and phone number to provide your contact information.
Eligibility
The eligibility standards for opening a bank account online are identical to those in person. It would help if you had the following characteristics for opening an account:
Your age is the first filter that ensures your eligibility. So, for that, you must be 18 years old or above. If you are not 18, you'll need your parents or guardian to sign the application.
Moreover, you must be a legal citizen of the state where you reside.
Other than that, you may be asked to show a credit history of the specific score.
Students must have their acceptance letter from their educational institution if that institution is on the list of eligible organizations.
First deposit
To make your first deposit, you must have a debit card or blank check ready.
You can also do it if you have another account. Simply is to, have the required money and transfer it to your new account.  
Do You Know?
Today's Banking Apps have everything from paying your bills & payments to applying for a loan in one click
How To Open A Bank Account Online?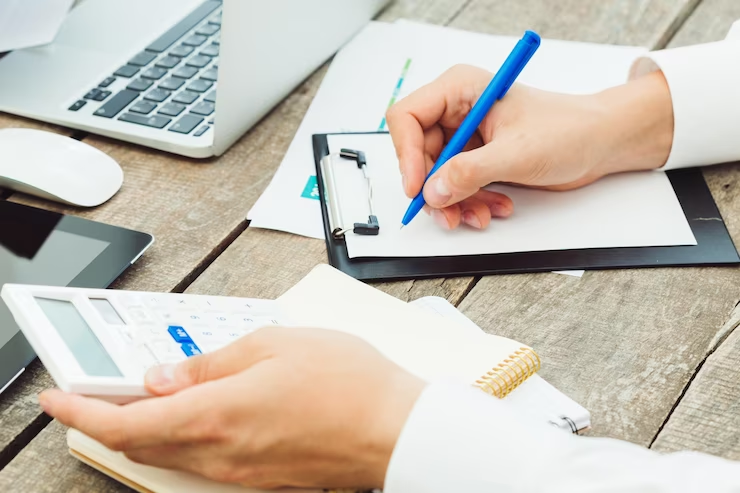 1. Select a bank
Selection of the bank is really important. Before applying to open an account in an online bank, you must be very considerate about all the candidates around you.
Choose a bank that offers high-interest rates and low fees for account opening. Moreover, it offers attractive perks and deals that will benefit you.
To ensure the functionality of a bank, you can survey either the internet or your friends and family. Once you are satisfied, then make a decision.
2. Go to the bank's website
After bank selection, the next step is to go to the bank's website and click on the open account. But before anything, they would ask you to sign up with them. For that, be very careful while providing your personal information.
3. Decide on the account type
Now you have to decide on the account type, whether you want to open a checking or saving account.
Choose a checking account if
You want to have frequent deposits and withdrawals
Money transactions and circulation
Want to make bill payments or others
Choose a saving account if
You want to save money from being consumed
Need to build financial assets for emergency need
4. Fill out the application
It's time to complete the application form on the bank's website.
Bank will ask you to enter your personal and contact information. You will also be asked to set a password and answer security questions for protection.
5. Agree to the terms and conditions
Once you've done with the application, next is to agree to the terms and conditions of the bank related to opening a bank account.
But be vigilant!
Don't forget to read them out. It not only includes the provisions that pertain directly to the regulatory bank of the country, as well as the conditions of the company.
6. Check the approval process
If the bank approves your application, it might inform you immediately. If not, it'll take time to inform you about its approval.
You can also access the status of your application by signing in to the bank account dashboard.
They can also send an email to you telling you about your application's approval. If there's some problem, you may need to visit the branch.  
7. Make your first deposit
Last but not least, you have to make your first deposit. Deposit the money your bank asks into your account to complete the process.
Read Also: How To Get A Loan From The Bank
Conclusion
To put it all in a nutshell, opening a bank account online is a doddle approach that you can do from the comfort of your home. It has the same process as opening an account in person. But it is more famous among folks now because of its convenience. So, choose an online bank account over an offline one to benefit yourself!