Table of Contents
Effective marketing can make all the difference for small businesses striving to succeed in the dynamic business landscape. Business marketing tips and tricks can work well with limited resources and fierce competition if you implement them smartly. From defining target audiences and leveraging online platforms to creating compelling content, this guide will provide valuable marketing tips tailored to small businesses.
Let's look at the ten marketing tips for small businesses (mainly an e-commerce venture) once you have started your business.
1. Clearly Define Your Target Audience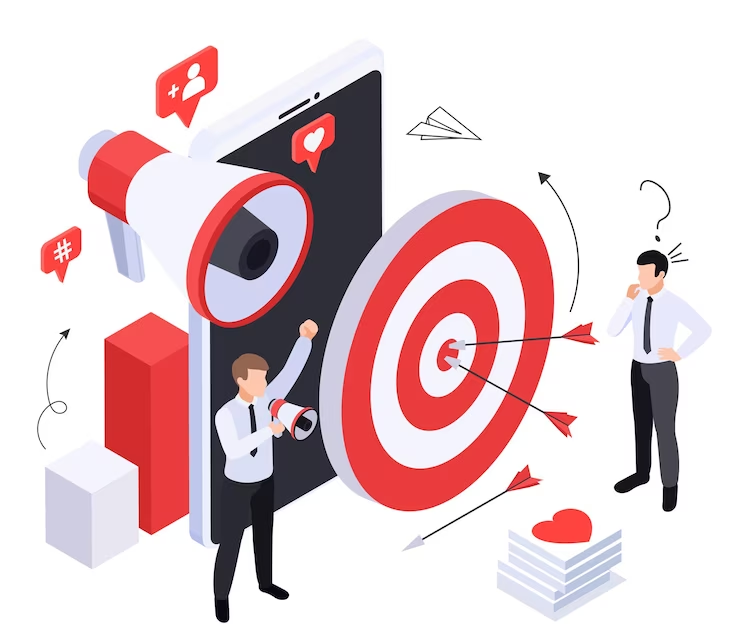 To unlock the true potential of your business, it is imperative to define your target audience clearly. Dive deep into the intricate web of demographics, psychographics, and behaviors to uncover who your ideal customers truly are.
Understand their desires, pain points, and aspirations. Armed with this invaluable knowledge, tailor your marketing efforts precisely, delivering messages that resonate at their core. Speak their language, tap into their emotions, and provide solutions that are tailor-made for them.
This laser-focused approach will ignite a powerful connection, forging an unbreakable bond between your brand and customers. Embrace the art of understanding, and watch as your business transcends, thriving amidst a sea of competition.
2. Develop A Compelling Brand Identity
In the vast sea of businesses, a compelling brand identity is a beacon that sets you apart from the rest. It is the embodiment of your business values, the reflection of your unique personality, and the magnetic force that draws your target audience in.
Craft a brand that tells a story that resonates deeply with your customers' aspirations and desires. Let every element, from your logo to your messaging, evoke emotions and leave a lasting impression. A strong brand identity fosters trust, loyalty, and differentiation in a crowded marketplace.
It becomes the foundation upon which your business stands, forging connections that transcend transactions. So, take the time to create a brand that captures attention and captivates hearts, making your business an irresistible force in the minds and lives of your audience.
3. Build An Online Presence
In today's digital age, building an online presence is a non-negotiable step for businesses aiming to thrive and succeed. A professional website acts as your virtual storefront, a gateway that welcomes and guides potential customers into your world. It is a platform where you can proudly showcase your products or services, offering a seamless and informative user experience.
But don't stop there. Embrace the power of social media platforms, where billions of eyes await to discover what you offer.
Engage with your audience, foster meaningful connections, and humanize your brand. Share captivating content, stories, and experiences that resonate deeply.
By building an impactful online presence, you position your business at the forefront of the digital realm, creating opportunities to expand your reach, nurture relationships, and drive growth like never before.
4. Utilize Search Engine Optimization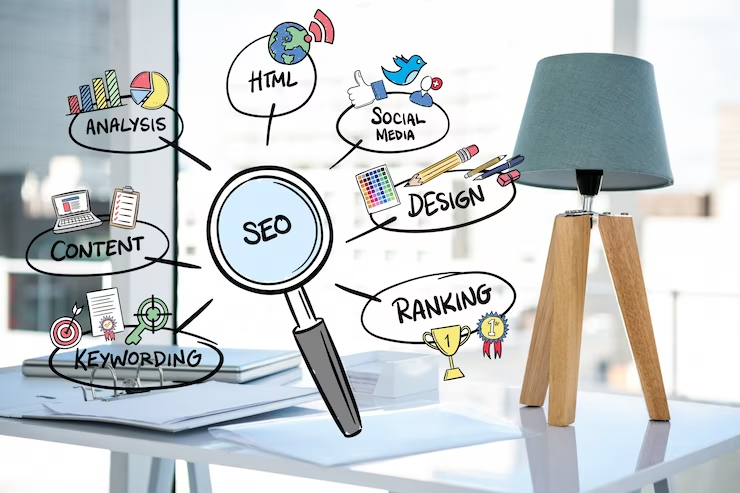 Search engine optimization (SEO) is the key to unlocking online visibility and effectively reaching your target audience in the vast digital landscape. By harnessing the power of SEO, you can strategically optimize your website and content to align with the relevant keywords that resonate with your audience.
It's a meticulous dance, understanding the search intent of your potential customers and crafting valuable, informative content that not only answers their queries but captivates their attention. Through careful optimization, you enhance your chances of appearing prominently in search engine results, gaining coveted visibility and organic traffic.
With each optimized page, you establish your authority, credibility, and relevance in the eyes of search engines and your target audience. Embrace the power of SEO, and watch as your business rises above the digital noise, attracting the right audience and opening doors to boundless opportunities.
5. Create valuable content
In digital marketing, content reigns supreme, and the key to capturing your audience's attention lies in creating valuable, high-quality content. From thought-provoking blog posts to engaging videos and captivating infographics, your content should be a beacon of knowledge, entertainment, and problem-solving for your target audience.
Educate them with insightful information, entertain them with compelling stories, and offer practical solutions to their challenges. You establish yourself as a trusted source and go-to authority in your industry by consistently delivering valuable content.
Your audience will eagerly anticipate your next creation, share it with others, and return for more. In a world saturated with content, the key to standing out lies in the value you provide.
So, pour your passion into crafting content that leaves a lasting impact, forging connections, and fueling the success of your business.
6. Engage in social media marketing
Engaging in social media marketing is not merely about having a presence but actively fostering meaningful interactions with your audience.
Dive into the vibrant conversations, share valuable content that resonates with their interests, and captivate their attention. But it doesn't end there.
Listen attentively to their feedback, respond promptly to comments and inquiries, and nurture genuine relationships.
By being present, responsive, and authentic, you build a community that champions your brand, amplifies your message, and attracts new followers. Social media becomes a dynamic platform where your business thrives, fueled by the trust and loyalty of your engaged audience.
So, embrace the power of social media marketing, and let your business soar to new heights in digital connection.
7. Leverage Email Marketing
Email marketing is a tried-and-true weapon in the arsenal of successful businesses, allowing you to forge lasting connections with your customers and nurture valuable leads.
By building an email list filled with eager subscribers, you gain a direct line of communication to deliver personalized messages right to their inboxes. Through regular newsletters, you can share valuable insights, industry updates, and exclusive promotions that keep your brand at the forefront of their minds. It's an opportunity to build trust, showcase your expertise, and provide tailored solutions to their needs.
You nurture leads With each well-crafted email, turning them into loyal customers who eagerly anticipate your next communication. Email marketing empowers you to foster relationships, drive conversions, and create a tribe of loyal advocates that propel your business forward with unwavering support.
8. Collaborate with influencers or industry experts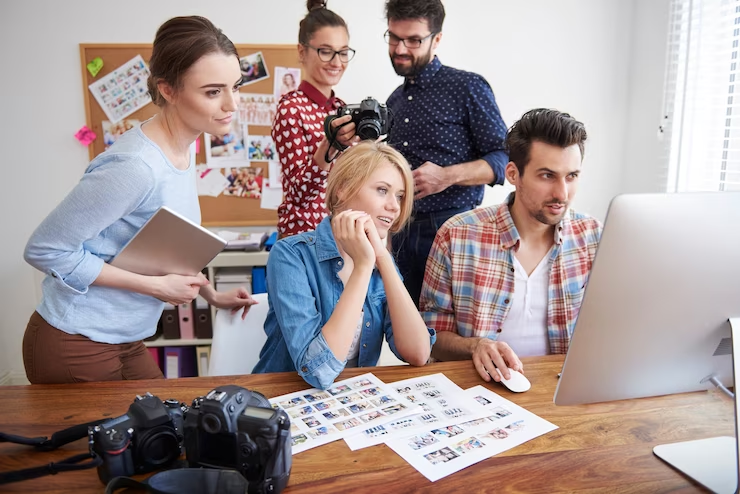 By joining forces with influential figures in your niche, you tap into their established networks and loyal following, extending your reach beyond your usual boundaries. Their endorsement and support lend invaluable credibility to your brand, positioning you as an authority in your industry.
You can access their expertise, unique perspectives, and a fresh influx of ideas through collaborations. You create a powerful synergy that captivates your target audience, drives engagement, and fosters a deep sense of trust. It's a dynamic partnership that ignites growth, expands your horizons, and opens doors to endless possibilities for your brand's success.
9. Encourage customer reviews and testimonials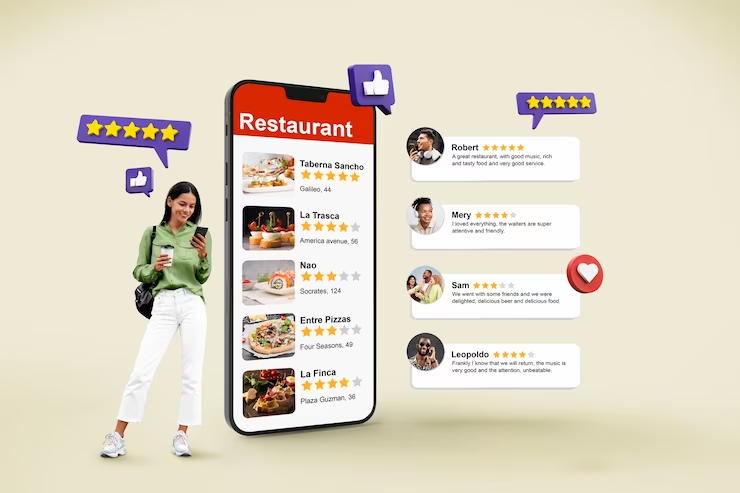 By actively encouraging satisfied customers to share their experiences, you unlock a treasure trove of credibility and reputation-building potential.
Positive reviews and testimonials act as beacons that attract new customers, as they seek reassurance and validation from those who have already experienced your products or services. This social proof instills trust, showcasing the authenticity of your brand and the value it delivers.
Each glowing testimonial becomes a persuasive voice that resonates with potential customers, solidifying their decision to choose your business. Embrace the influence of customer feedback, and watch as your reputation soars, magnetizing a loyal following and propelling your business towards limitless growth.
10. Analyze and measure your marketing efforts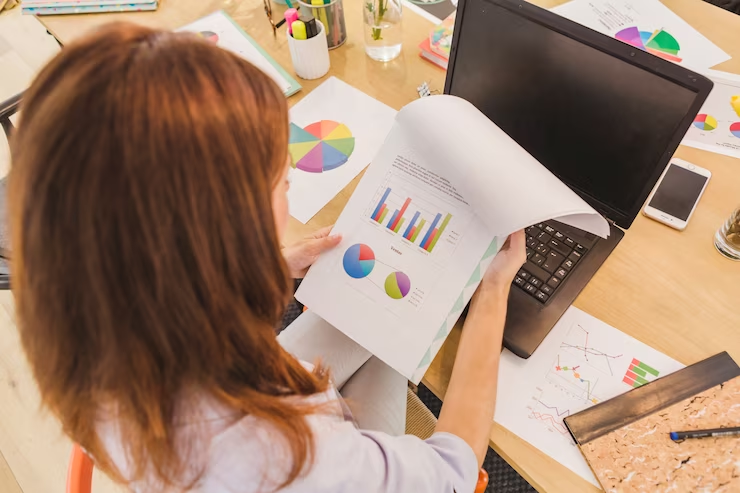 You gain invaluable insights into what works and needs improvement by diligently analyzing and measuring your marketing efforts. Track the performance of your campaigns, delve into website analytics, and unlock the power of data-driven decision-making.
With every click, impression, and conversion, you uncover hidden patterns and trends, enabling you to refine your strategies for optimal results. Embrace the power of metrics and analytics to understand customer behavior, fine-tune your targeting, and allocate resources effectively.
It's a continuous cycle of optimization, where each data point fuels your progress, propelling your business toward greatness. By harnessing the power of analysis, you pave the way for marketing success, allowing your business to thrive in the dynamic landscape of the digital world.
The Bottom Line (Business Marketing Tips)
By clearly defining your business goals, making a brand identity by making a logo and social media accounts, properly utilizing search engines with SEO and SEM, using email marketing, and other factors, you can make your business visible quickly.
Have you been following these tips for your small business? Let us know in the comments section below.