Table of Contents
The most underrated feature of your business is a professional email address that you could use to make your business more professional and purposeful. So, how to create a business email will no longer be a myth once you go through this blog.
Your brand's customers are more likely to want to open an email sent to contact@brandname.com than to awesomeguy12@yahoo.com.
That's the problem – Having a corporate email address will help make the right impression and increase the legitimacy of your business among customers. So if you don't already have one, now is the time to get one for your brand.
First things first – what is a professional email address?
How To Create a Business Email
A professional email address uses your business website's domain name after the @ symbol, just like that. If you have a website under the domain name feedough.com, your work email address might be yourname@feedough.com.
Before the @ symbol, you can put any contact information – like "information," "customer service," "promotions," or even "hello."
So let's choose the right custom email address for your business!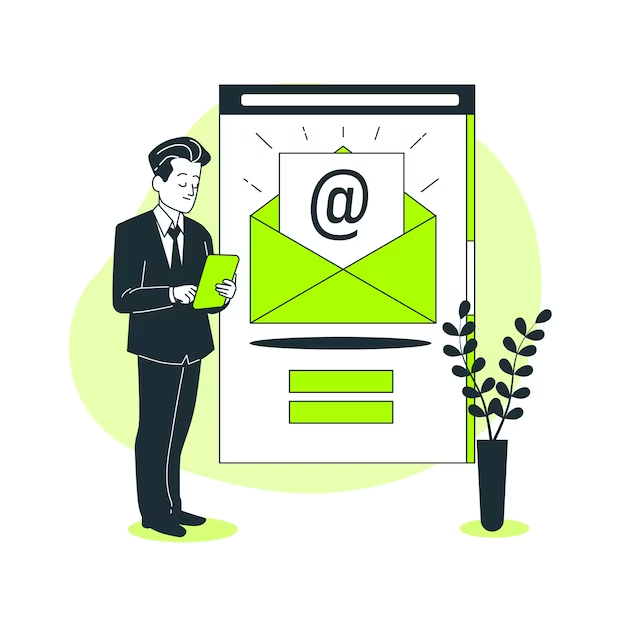 Choosing a corporate email address
The basics of choosing a professional custom email address for your business are simple:
Be more simple
Make sure your work email address is simple and easy to type in. This is the most important and simple thing, where most people go wrong and use long and drawn-out email addresses.
If possible, the shorter, the better.
Choose the right domain.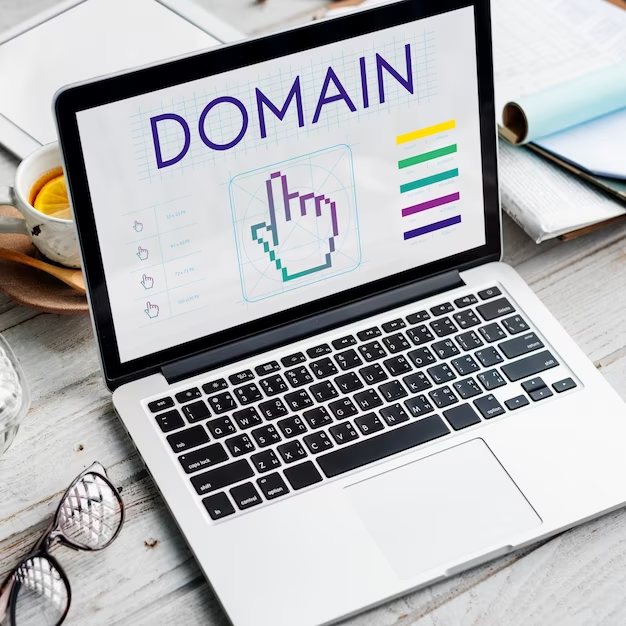 If you haven't got a domain name yet, choose one that matches the name of your business. This means that your work email address ends with the same name as your company name and the website you have.
Getting a .com domain, if possible, is also recommended, as this makes the business address more standard.
Have a purpose
You can create many business email addresses with one domain name. Take full use of this by selecting appropriate business emails for the designation.
Here is an example –
You can use " contact@domain.com " to let users contact your company; similarly, you can use " promotions@domain.com " to send promotional emails to your customers and users.
Avoid everything personal
Ensure you avoid using numbers, aliases, and complex characters in your work email address.
Although it can help if you are a brand or work alone, in this case, the personal touch in your business email can help you communicate better with your buyers and clients.
Here are some examples of professional email addresses:
Examples of Professional Email Addresses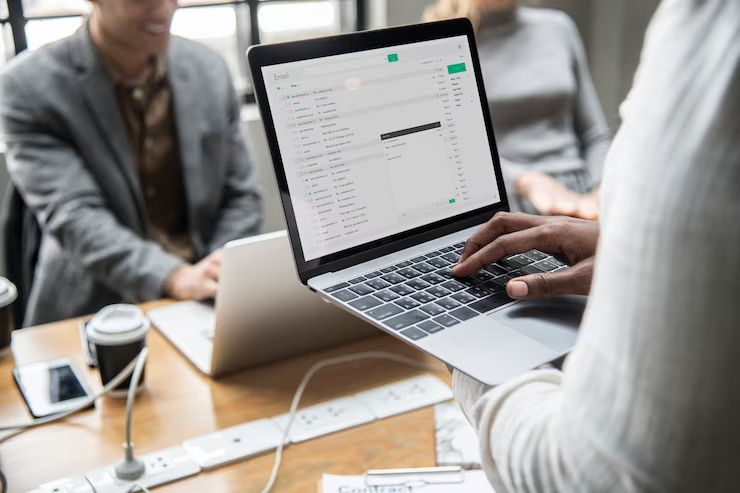 You can use your name as your personal work email address within your organization or in case you want to contact customers in person as a company employee.
For someone named John Doe and the domain Supremegoods.com, here are some ways to structure your email addresses:
john@supremegoods.com
jd@supremegoods.com
doe@supremegoods.com
johndoe@supremegoods.com
jdoe@supremegoods.com
You can also create emails for specific departments or use cases.
marketing@supremegoods.com
Communications@supremegoods.com
info@supremegoods.com
support@supremegoods.com
contact@supremegoods.com
design@supremegoods.com
Now that you've seen the examples let's look at creating a work email address.
Read Also: How to make a business plan?
Create a Professional Business Email Address
You have to own a domain name to create a work email address – the domain is the part that appears after the @ in the address.
If you do not purchase a domain, you can start by purchasing a domain name from the myriad of domain name providers (also known as domain name registrars) available on the Internet. Ensure your domain provider can create your own email address, which helps keep everything under one roof.
A domain name is the URL of the website. You can use this domain to create your corporate email address.
Premise
Since having a domain is mandatory, you should purchase one from any domain provider if you don't already have one. Then you can also create corporate emails using various hosting services.
Let's check the steps to create a professional corporate email address using several different services.
Note. Many services provide users with the ability to create their email addresses (also known as an email host) as well as a place to buy domains (also known as a domain provider); therefore, you can use the same service to generate the email address that you used to purchase the domain in most cases.
G Suite Email Hosting
Do You Know?
Google uses a more advanced term for G Suite now called as Google Workspace which includes custom or business email for your business and the collaboration tools like Gmail, Calendar, Meet, Chat, Drive, Docs, Sheets, Slides, Forms, Sites, and more as well.
1. Go to Custom Business Email in G Suite and signup for the service by clicking Get Started.
2. Once you have created a Google G Suite account, you can add your information and domain information by selecting the GSuite plan that suits your needs.
3.       Now, you will set up your email account.
4. Create your email a
5.       Address by following the instructions and entering the relevant information.
GoDaddy Email Hosting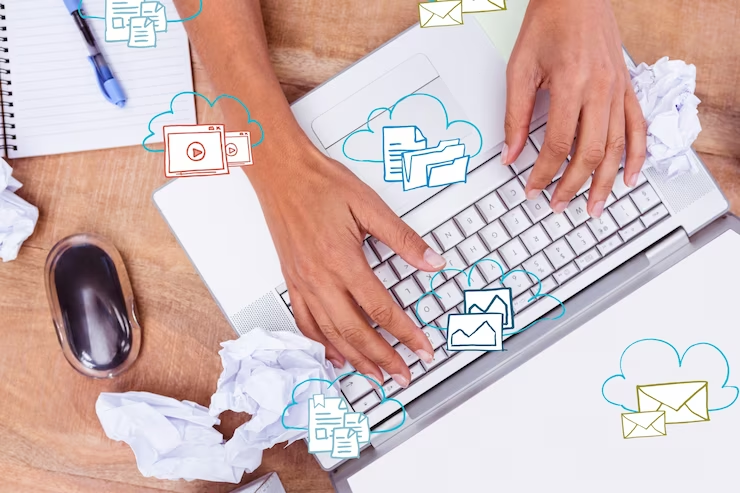 1. Create or sign in to your GoDaddy account.
2. Go to professional email.
3. Choose and buy the plan that suits your needs.
4. You can now access your email product from your GoDaddy account page in the products section called Email & Office. Clicking "Manage" will redirect you to setting up your email address for the first time.
5. Select or add a domain name that you own and fill in the information for your email address, such as your desired email address, name, and password.
6.       You're done when you click "Create"! You may now send and receive emails using your newly formed personal, or business email address like you would with your Gmail or Hotmail accounts.
Namecheap Email Hosting
1. Go to Namecheap and select emails from the top menu.
2. Choose a corporate email and the plan that suits you (they start at just $0.82 per month).
3.       Click "Start."
4.       Either buy a new domain or choose "use an existing domain." The platform will guide you through the next steps.
5. Once completed, you will have a fully functional email hosting service with strong spam protection.
While these are just 3 different services where you can create your corporate email, here are a few other highly rated corporate email providers you can choose from to create your corporate email address
The Bottom Line
While making an ID is simple, making it professional is something else. It would be best to take it to the next level to be more professional. In other words, xxx@companyname.com is the right way for a business email.