Getting a loan from the bank is an auspicious moment as it helps you to accomplish your dreams – but only when accompanied by a low markup rate. You can use a loan to cover an unexpected expense, buy a big house, or pay the debt instantly.
You have to go through the same process for every type of loan, whether a home improvement loan or anyone else.
As the process is fundamental and general, in this article, we'll walk you through how to get a loan from the bank from the beginning to the end with a trustworthy guide and information. So, let's cut to the chase.
What Should You Get When You Listen To The Word "Loan"?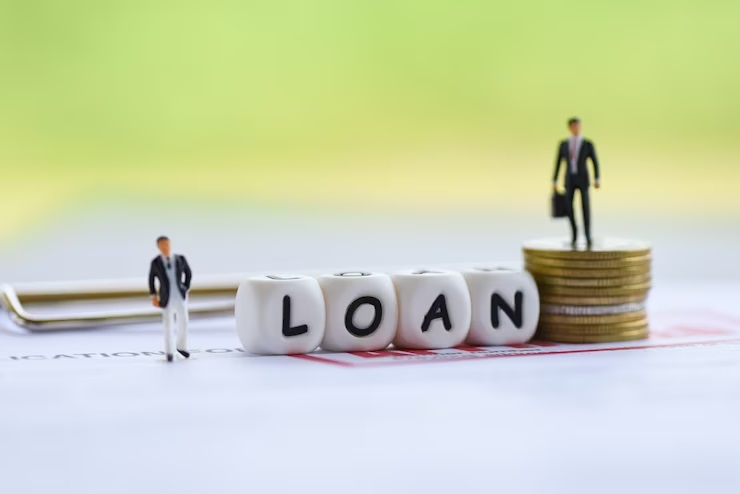 A loan is a returnable money that lenders offer borrowers for a specific purpose. Lenders can be any financial institution, credit union, bank, and online lender.
However, while returning the money, you must also pay markup, which is fixed between the two when signing an agreement. You return the loan in fixed installments every month.
You have enough credit score history to sign the application for the loan. The complete procedure for attaining a loan is given below.
You May Also Read: How To Build Business Credit Without Using Personal Credit?
1. Verify Whether You Are Eligible For A Loan Or Not
Being eligible for a loan is the foremost demand of the lender. For that, there are different set standards that you must be aware of; for example, the bank demand from the borrower to have an excellent credit score, e.g., a 690 credit score or higher. However, if you don't fall into this category, you can still get loans from banks that lend money on a fair credit score of 630 to 689.
Debt-to-income ratio is also another measure to evaluate your eligibility. It checks whether you have sufficient income or cash flow to take on new debt. Some banks may consider 36 % or lower DTI reasonable to approve your loan. As each bank's requirements differ, how would you know you are eligible for a loan in that bank?
There are two ways of knowing this. It includes;
You can have a pre-qualifying test. It covers the duration of a few minutes but confirms your loan qualification. In it, you have to fill out a preliminary application. After applying, you'll be able to know about the rate, loan amount, and repayment terms.
The second option is to call the customer services center to know the nitty-gritty of loan conditions if a pre-qualifying test isn't available.
Do you Know?
In the US if you any reservations against your bank you may complain to The Federal Reserve bank
2. Consider The Rates On Bank Loans
Even if you've decided on one bank, it's always better to compare the markup rates of different banks to get the best package.
The best option is the annual percentage rate to know this. It uses interest rates and fees to compare the loan cost of different banks. The loan with a lower APR is the best one to apply for as it offers massive savings.
Read Also: How To Start A Business?
3. Apply For A Bank Loan
Next, to check the rates and qualification standards, there's the step of applying for a bank loan. If you've passed this test, you can complete the application now.
The applications are primarily filled out online, but some banks may require you to visit their local branch. For an application, you need the following (however, keep in mind that these requirements can vary from bank to bank):
Personal information includes your name, residence, phone number, date of birth, social security number, taxpayer identification number, or any other valid ID.
Loan details include the desired loan amount, statement of purpose, and terms and conditions of loan return.
Reference letter from your employer that shows your employment and income
Information related to current debts, housing costs, and other monthly expenses
After putting this information, you will submit your application. Later, on the bank website, you would have a hard check on your credit score, which will lower your credit score by a few points. You will be informed of your application's approval in a few minutes.
4. Read The Loan Agreement Vigilantly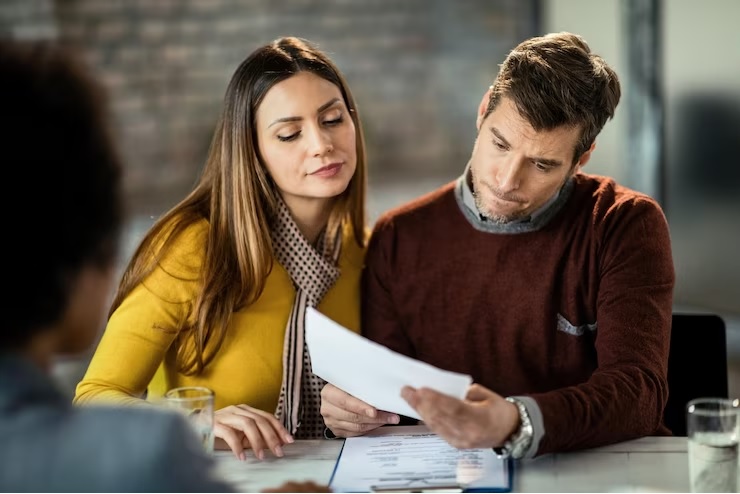 After application submission, a loan agreement will pop up on the bank website. But before signing it, read it carefully. You must be considerate about the loan interest rate, repayment terms, APR, and monthly payments.
You can sign the agreement online, but some banks may ask you to sign it at their local branch.
5. Receive Your Funds
After the loan approval and signing of the loan agreement, the bank will send the loan amount to you in a week. At the same time, some other banks promise to give the loan amount on the same day or another day next to the day of fund approval.
You can ask the bank to deposit money directly into your account. Otherwise, the check may be mailed to you.
Tips For The Approval Of Bank Loan
The following tips will greatly help you get more loan approval.
Pay off debt. There must be no debt on you.
Check your credit score before you intend to apply for a loan.
Talk to the credit union's customer service and get information about the loan.
Do the pre-qualifying test
Talk to your existing bank, as most banks appreciate granting loans to their current customers with a positive attitude.
The Bottom Line
Getting a loan from the bank is a matter of chance. The chance of a loan grant increases when you show full eligibility according to the bank's terms and conditions. It would help if you had no debt, a high credit score, and a positive attitude. These things, when in place, assist you in getting a loan at a faster rate.