If you're looking for the winner of the Ugliest House In America, you're at the right place.
But, hold on!
Do you know it isn't a one-time contest? Instead, it's a continuous series to date with multiple Episodes.
This HGTV's unique kind of program is all about finding the worst homes in the US and letting them compete for the $150,000 renovation. This means, the uglier the house, the more the winning chances.
Before telling you the winners of each episode, let's first talk about the contest itself.
What's the Ugliest House In America Contest (About The Show)?
HGTV is an American pay channel that airs real estate and home improvement programs.
In 2021, it started a unique series of broadcasts.
Taking the famous comedian, Retta Stars, as a host, the series shows their hunt for the ugliest houses and let the viewers vote for it.
For this Retta travels all over the US to see the houses called by their owners as the ugliest house in the US.
Once the house is selected for being the worst, Alison Victoria does her magic of renovating it completely having a huge budget of up to $150,000.
So far there have been four seasons. Season 1, Season 1.1, Season 2, Season 2.1.
Season 1 and 1.1 pertained to the year 2021, whereas the latter for 2022.
Let's get to know who was the winner of each season.
Ugliest House In America Winners – Season 1
The season aired in 2021 had 5 episodes. Now a word about each.
Season 1, Episode 1: 'Getting Ugly in the Midwest'
In the Midwest, Retta explores three truly horrific homes. These houses have been featured on the show and are in desperate need of a makeover. This particular episode has Ali Victoria giving homeowners $150,000 to help renovate the most interesting of these homes – an underwater palace, a classic 1960s throwback, or a former funeral home.
Season 1, Episode 2: 'Finding More Ugly in the South'
Retta's off to the SE to check out some ugly home competition. She explored unusual homes with distinct characteristics and histories and figure out who's worthy of the "America's ugliest home" distinction.
Season 1, Episode 3: 'Looking for Ugly in the North'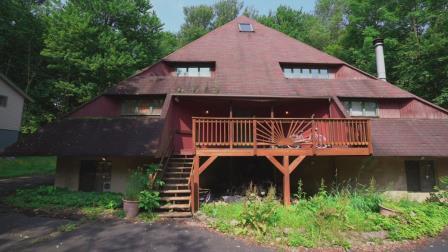 Retta headed to the Northeast to investigate the most-hideous homes in the region. She interrogated life and design decisions at a former preschool, a house shaped like a pyramid, and an otherwise-beige home called The Pink Palace.
Season 1, Episode 4: 'Searching For Ugly Out West'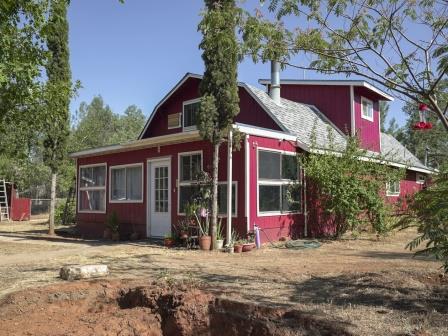 Does the West Coast make you feel at home? Retta was about to find out as she entered a dark spot and learns about three unforgiving homes that were fewer homes than nightmares.
Season 1, Episode 5: 'From Ugly to Unbelievable'
After choosing the worst of the worst, Retta announced that a lucky homeowner will get the $150,000 renovation from designer Alison Victoria! A new paint job, a remodel and some simple updates will transform their home into the envy of the neighborhood.
Ugliest House In America Winners – Season 1.1
Season 1.1, Episode 1: 'Little Bit Country, Little Bit Ugly'
The houses in the Midwest are very different, including a pink-bricked ranch and a converted funeral home. In the Southeast, Retta visits a hangar-shaped home, which is no more a living property and had a sordid history.
Season 1.1, Episode 2: 'Ugly from Coast to Coast
Retta reviews three properties in the Northeast region of The United States: a pyramid-shaped house, a converted preschool, and a curiously designed home with mangroves. The next stop is the West Coast where she travels to a humid jungle house and renovated barn.
Ugliest House In America Winners – Season 2
Season 2, Episode 1: 'Ugly on the Water'
Retta heads down to Florida to check out a property that feels like living on the Titanic inside and out, a house with no walls and zero privacy, and an ultra-gigantic one.
Season 2, Episode 2: 'Desert Disasters'
Retta goes out into the desert to visit three ugly homes. One of these ugly, broken-down cabins will go all the way and have a chance to win $10,000.
Season 2, Episode 3: 'Ugly Homes of the Pacific'
Retta takes a cross-country trip with her niece, and they spend their time getting an inside look at bizarre homes. In "The Evil Closet", they take a tour of a house that's entirely covered in linoleum and which has a staircase to Hell.
Season 2, Episode 4: Homes on the Rocks
Retta needs to get some inspiration. While traveling around America's majestic mountains, she sees a cabin balanced on top of a rock, a house with stained glass windows, and an old, ugly home that needs a major renovation.
Season 2, Episode 5: The Not-So-Great Lakes
Retta visits the Great Lakes to find ugly homes. These would-be contestants are vying for a $150,000 makeover by designer Alison Victoria. Alison gets an up-close look at a real-life Victorian dollhouse and a home with funky odors and a former church which looked more like an abandoned hotel suites.
Season 2, Episode 6: Perfect for Paradise
After searching from coast to coast, Retta announces which unlucky family receives $150,000 in makeover services! Designer Alison Victoria moves in and starts creating a full gut renovation. The results are incredible and leave the homeowners stunned.
Ugliest House In America Winners – Season 2.1
After the success of season 2, season 2.1 was started which had just two seasons.
Season 2.1, Episode 1: Hitting the Road and Finding the Ugly
On her cross-country tour, her first stop is in the Mountain Region where she's touring three ugly homes. Next, she hits Florida where she tours a home that looks like it's straight out of a navy ship or a yacht. Five regional semi-finalists vie for their chance at $150,000 worth of makeover design by Alison Victoria!
Season 2.1, Episode 2: Ugly Never Takes a Vacation
Along her journey, Retta tours three ugly houses in California before heading to the Great Lakes area of the country. The five regional finalists from the previous seasons compete for a $150,000 makeover designed by Alison Victoria!