In today's business climate, it's more important than ever to have a unique and innovative idea. With so much competition out there, it can be hard to stand out from the crowd. Fortunately, there are plenty of examples of businesses that have changed the world with their innovative ideas.
From social media to transportation, these businesses have had a profound impact on the way we live and work. In this blog post, we will explore four business ideas that changed the world. From Airbnb to Uber, these companies have disrupted traditional industries and created entirely new markets. If you're looking for inspiration for your own business idea, look no further!
4 Pioneering Inventions That Changed Course Of The History
Here are four inventions in the travel and data science industries that proved to be breakthroughs.
The Wright Brothers and Air Travel
In 1903, two brothers from Dayton, Ohio made history when they became the first people to successfully fly a heavier-than-air machine. The Wright brothers, Wilbur and Orville, had been tinkering with the idea of powered flight for several years before their breakthrough moment at Kitty Hawk, North Carolina.

While previous attempts at powered flight had all ended in failure, the Wright brothers were able to use their knowledge of aeronautical principles to design a successful flying machine. Their invention revolutionized air travel and paved the way for the modern aviation industry.
You may also read: How productive has the BMO and FISPAN partnership been?

Today, air travel is an essential part of our global economy, with millions of people flying all over the world every year. It's hard to imagine a world without airplanes, but it was only made possible by the vision and determination of two men who were willing to take risks and push boundaries.
Henry Ford and the Automobile
In the early 1900s, automobiles were a luxury item, and most Americans could not afford one. That changed when Henry Ford introduced his Model T in 1908. The Model T was affordable and easy to operate, and it quickly became the best-selling car in America. By 1927, Ford had sold more than 15 million Model Ts.

Ford's success was due in part to his innovative production methods. He developed a system of mass production known as the assembly line. This system allowed him to produce cars much faster and at a lower cost than his competitors. As a result, the price of the Model T continued to drop, making it even more affordable for consumers.

Thanks to Henry Ford, the automobile became an essential part of American life. His innovations in manufacturing changed the way products are made around the world.
Bill Gates and Microsoft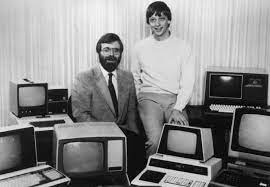 In 1975, Bill Gates and Paul Allen founded Microsoft, which revolutionized the home computer industry. In the early 1980s, they licensed their operating system to IBM, which used it to power its personal computers. Today, Microsoft is the world's largest software company, with products used by billions of people around the globe.
You may also read: How Pipcorn Impressed The Shark Tanks In Getting the Investment?
Steve Jobs and Apple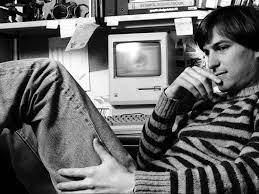 In 1976, 21-year-old Steve Jobs and 25-year-old Steve Wozniak started Apple Computer in Jobs' garage. Apple's first computer, the Apple I, was hand-built by Wozniak and sold for $666.66. The success of the Apple I led to the development of the Apple II, one of the first commercially successful personal computers.

The Apple II was followed by a number of other successful products, including the Macintosh, the first mass-market personal computer with a graphical user interface. Under Jobs' guidance, Apple became a major player in the personal computer market with a range of popular products that changed the way people interact with technology.

Jobs was forced out of Apple in 1985 after a power struggle with then-CEO John Sculley. He went on to found NeXT Computer, which was acquired by Apple in 1996. Jobs returned to Apple as CEO in 1997 and helped revive the company with a series of groundbreaking products, including the iMac, iTunes, iPod, iPhone, and iPad.

Steve Jobs passed away in 2011 after a long battle with cancer. He is widely regarded as one of the most influential figures in the history of technology and his impact on Apple and the tech industry will be felt for many years to come.
The Importance of Innovation
Innovation is important for businesses because it allows them to create new products and services that customers want and need. It also helps businesses to stay ahead of the competition and keep their customers loyal.

Some of the most successful businesses in the world have been built on innovative ideas. Apple, for example, is known for its cutting-edge technology and sleek design. Amazon has changed the way we shop by making it easier than ever to buy anything we want with just a few clicks. And Uber has made it possible to get a ride from almost anywhere in the world with just a few taps on our phones.

If you want your business to be successful, you need to start thinking about how you can be more innovative. What new products or services can you offer that your customers will love? How can you make your business stand out from the rest?

Start brainstorming today and see what amazing ideas you come up with!
Conclusion
There's no denying that businesses can change the world. Whether it's through their innovative products, their sustainable practices, or their commitment to social responsibility, businesses have the power to make a real difference. We hope that this list of 4 business ideas that changed the world has inspired you to create something that will have a positive impact on the world around you. Thank you for reading!