In times of economic recession, businesses are faced with the decision of whether to retrench or invest in marketing. While retrenchment may be the more popular option in times of uncertainty, investing in marketing can actually be the smarter choice. In this blog post, we will explore the benefits of investing in marketing during a recession. We will also dispel some of the myths about marketing during tough economic times and show you how to make the most of your marketing budget.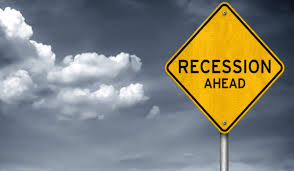 What Is A Recession?
A recession is a period of economic decline. During a recession, businesses and consumers alike may cut back on spending in order to save money. This can lead to layoffs and other cost-cutting measures by businesses. A recession can also be caused by an increase in interest rates, which makes borrowing more expensive and can lead to a decrease in investment.
The Different Types Of Marketing Strategies
Different marketing strategies can be used in order to create a successful marketing campaign, despite an economic recession. Some common strategies include:

-Lowering prices in order to attract customers who are looking for a bargain
-Increasing advertising and promotion in order to create awareness of your brand or product
-Focusing on existing customers and giving them additional incentives to continue doing business with you
-Developing new products or services that address the needs of customers during a recession

No matter what strategy you choose, it's important to remember that during a recession, people are still spending money – they just might not be spending as much as they were before. By targeting your marketing efforts and being creative with your approach, you can weather the storm of a recession and come out on top.
Read also: Tips to start a floral business
How To Know When To Retrench Or Invest In Marketing
In order to make the decision of whether to retrench or invest in marketing, you will need to consider a number of factors. These include:

-Your overall financial situation
-The state of the economy
-Your competition
-Your target market
-Your marketing goals

If you are in a strong financial position, you may be able to weather a recession by investing in marketing. This will help you maintain or even grow your market share. However, if you are in a weak financial position, you may need to retrench your marketing activities in order to conserve cash.

The state of the economy is another important factor to consider. If the economy is in good shape, then businesses tend to do well and there is more money available for marketing budgets. However, if the economy is struggling, then businesses may tighten their belts and cut back on their marketing spending.

Your competition is also an important consideration. If they are still investing heavily in marketing, then you may need to do the same in order to stay ahead of them. However, if they are cutting back on their marketing spend, then you may be able to gain market share by doing the same.

Finally, your target market is also an important consideration. If they are still spending money and are receptive to marketing messages, then it makes sense to continue investing in marketing. However, if they are cutting back on their spending or are becoming less responsive to marketing messages, then it may be.
You may also like: Anglo-American Minning Learnership 2022
Case Studies Of Companies That Succeeded/Failed During Past Recessions
In a recession, companies face the difficult decision of whether to retrench or invest in marketing. There are case studies of companies that have succeeded and failed during past recessions.
TeamLogic IT
TeamLogic IT specializes in IT solutions, consulting, and support for businesses. They're proud to provide technology that sustains innovation and pushes the boundaries of what's possible. In uncertain economic climates such as 2008, IT has been one of the fastest-growing industries.
Since we're seeing a shift to more and more people becoming reliant on newer technologies, this industry's doing well during economic recessions. New tech impacts every aspect of our lives: from our safety to being entertained.
Surprisingly, Teamlogic's sales for technology products and services were higher during the 2008 recession.
The 2008 recession was especially tough on software development companies due to the housing market crash. However, TeamLogic IT had weathered the storm well.
If you want to start a business, it's important to evaluate the industry and make sure that it has done well even during times of economic turmoil. Industries that do well during tough times include everything from retail to accounting, healthcare, and more.
Netflix
One reason Netflix was able to withstand the 2008 recession was that they are a huge company.
Netflix wasn't as well-known in 2008 as it is now.
When Netflix introduced the streaming service, they were in response to an old product from the Great Recession that was dying and not bringing in any profit.
In 2008 and 2009, the company worked on partnerships with organizations like Xbox in order for people to stream through those devices.
This company hasn't just been through one recession. Netflix was also founded before the dot-com bubble and it weathered that storm back in the early 2000s.
At its peak, the brand innovated new ways of attracting an audience. They introduced new products and collaborated with other brands to expand their offerings. It was during these times that they were at their best.

So what does this mean for companies today? If your sales are declining, it may be time to retrench your marketing budget. But if you have a strong customer base and are able to develop new products that appeal to them, investing in marketing may help you weather the recession.
The Future Of Marketing In A Recession
The future of marketing in a recession is not entirely clear. Some experts believe that marketing budgets will be slashed in a recession, as companies focus on cutting costs. Others believe that companies will actually increase their marketing spending in a recession, in order to gain market share from weaker competitors.

It is difficult to say which of these scenarios is more likely. However, what is clear is that companies will need to be very careful with their marketing budgets in a recession. Marketing campaigns that are not carefully planned and well-targeted are likely to be ineffective, and could even do more harm than good.

In a recession, it is important for companies to focus on their core customers and target their marketing efforts accordingly. Marketing campaigns should be designed to generate leads and sales and should be measured carefully to ensure they are delivering results.

Companies should also look for ways to improve their customer service during a recession. Good customer service can help to build loyalty and repeat business, even during tough economic times.
Conclusion
When it comes to marketing in a recession, the best course of action may be to retrench and invest at the same time. Retrenching involves cutting back on marketing activities that are not essential to the business while investing involves increasing spending on activities that will generate the most ROI. By taking both actions, businesses can weather the storm and come out stronger on the other side.